We are currently looking for someone to fill our Family Life Minister position! For more information, and to apply, click the button below.
Colfax Christian Church is all about Jesus and being true disciples of Him. We are a community of believers that will love you and have a desire to see you know Christ and grow a deep relationship with Him!
Our vision is simply to be disciples who are making disciples as commanded in Matthew 28:19-20.
If you want to know more about us, check us out on Sunday mornings at 10AM for our corporate worship service! There are many activities throughout the week for all ages, including Life Groups for adults and Jr./Sr. High students, and BLAST for ages 2 to 5th grade on Wednesdays at 6:30PM.
If you have any questions please feel free to call the church office (Monday-Friday 9AM-2PM) at 765-324-2484.
Miss our Sunday morning service? Don't worry, we've got you covered!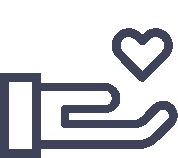 You must set aside a tithe of your crops- one-tenth of all the crops you harvest each year. Bring this tithe to the designated place of worship- the place the Lord your God chooses for his name to be honored...
BE inspired, Encouraged, and prayed for by subscribing to our email list!